Well, for the last time...Pura Vida, mi amigos!
Last post about Costa Rica. What's left to say, you ask? Well...plenty! I can write about anything! Clearly! Ha!
But seriously, mi amigos...get ready for some random thoughts!
Costa Rica? You know what it has lots of? This:
Know what that is? Barbed wire. The stuff is everywhere. If it's farm property, its on the fence around the property. And if it's a house, there is a fence around the house with barbed wire on the top. If JJ ever moves down to Costa Rica, he knows what he is going to do. Sell barbed wire. Plus tetanus shot medicine. Get it? Tetanus shot medicine! From all that rusty barbed wire!
Out by the pool at night, you could see these shadowed shapes flying all around you. Bats. But where did thry go during the day? Off into the rain forest? Nope. This is a picture of a palm in a little group of trees right beside the pool:
Awwwww!!!!! So cute! And bloodthirsty!
And this picture!
Yo, where the insects at?
Believe it or not, This guy isn't real. I did not have a real iguana in my hotel bed. This one is plastic. In fact it looks exactly the same as the two in the lobby of the hotel. Of which there was only one after JJ went to bed early and may or may not have found himself "punked, iguana style!" when he opened his eyes the next morning to find this guy staring at him. But the reason I put this picture in? Because when I woke up in the morning, recovered from finding an iguana in my bed, I just left it there, went to the morning activities, then returned to the room to find that the maid had, as an alternative to confiscating the misplaced iguana, instead removed him from the bed, made the bed neatly, then put him back on the bed. Pura Vida!
And there was a harbour! So I walked down! Gotta check it out! And I saw this boat!
It's called the "Daedalus". It is 130 feet long. (In an unrelated story, JJ has owned three houses in his time. None of the lots, let alone the houses, were 130 feet long.) Who owns it
(I looked it up!)
? Boeing. A company that makes planes. Owns a yacht. A 130 foot yacht. If I am a shareholder of Boeing, I feel like maybe I question why the company needs a 130 foot yacht. Based out of Seattle (duh). But now for some reason in Costa Rica. And while I was looking at it, this woman comes out of the cabin. Who was she? Jane Boeing? Who gets to use the yacht? Is it like a time share? Sign up for these weeks to get the yacht? "Hey Ted, you think we can trade weeks for 130-foot yacht use?" I dunno! JJ could maybe swing a Lund, if he scrimped. And some oars. Used. And then! The woman on deck pretended not to hear me when I shouted my offer to be cabin boy for the next couple of days. The nerve.
Then I walked back towards the hotel and saw this:
That's a dude standing in the ocean fishing. By throwing a net directly in front of him. The people behind him appear to be his children. Their 130-foot yacht is just outside of the frame here. No it's not.
Anyways! Last day! No monkeys yet! I have been told that 5:30 am is best time to see them. So I set the alarm. And I hear it! And I get up! Hit the road! Then turn of onto a dirt road! Come on monkeys!
Rustling in the trees! What's that?
Just a lousy toucan. Then no more time, and got to head back and get ready to go. No monkeys.
Shower, check out, and its on the bus to the airport. On the way:
Looks a liiiitttle too familiar: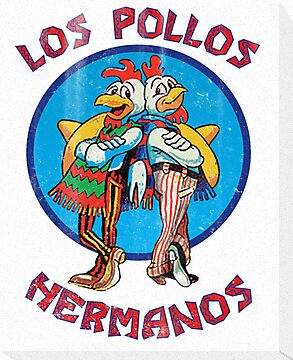 Don't let Gus see that logo (at least if Walt hadn't blowed him up)!
Then at the airport. Need to find a washroom! Ahhh, here's a sign:
Does this not look like a dude who has got to poop? It does to me! But there was no washroom! I still don't know what this sign means!
Then! What do I see? Yes, finally! A monkey! Look:
And all I had to do was purchase him at the gift shop. It was that easy! But seriously. There is a lot more in Costa Rica to see, I think. And when I think about that, you know what I think? Well, I think "Fake-beard Jack" said it best:
JJ and Costa Rica (for now!) out!